Hey guys,
Not sure if there is much of a BSB following on this forum, but thought I would start a thread for anyone who is interested!
From Friday Practice, FP2: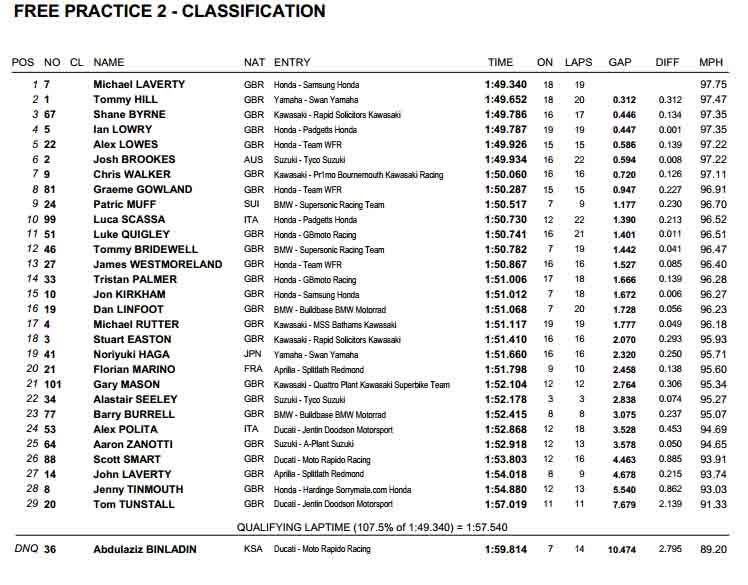 Good to see that Laverty has found some pace, especially as he was one of the title favourites coming into this season. Some big names further down, but nothing to worry about unless they are still there come Saturday afternoon!
Seeley was quickest in FP1, but then this happened in FP2! He is OK though: