Well a horrible rain swept and cold Bank Holiday Monday for the start of the BSB season.
BSB Race One was won by Jon Kirkham who snatched a last corner victory from Alastair Seeley who was followed by Michael Rutter for third position. Rumour has it even a Tyco Suzuki pitbike went down!
Race one – top six finishers:
1: Jon Kirkham (Samsung Honda) 28m 48.680s
2: Alastair Seeley (Tyco Suzuki) +0.136s
3: Michael Rutter (MSS Bathams Kawasaki) +0.750s
4: Ian Lowry (Padgetts Honda) +3.023s
5: Gary Mason (Quattro Plant Kawasaki) +5.191s
6: Tommy Bridewell (Supersonic BMW) +6.155s
Race two:
Postponed – track conditions. Riders were offered an 8 minute session to determine conditions for themselves and the second race was duly postponed for safety reasons. Many comments were made by the riders stating the fact that they would not be racing merely just trying to stay upright as rears were spinning and sliding even in a straight line.
The Supersport race 2 was stopped after numerous off's caused by the cold, wet and windy weather while Ben Wilson was enjoying a comfortable lead.
The race restarted however it was again red flagged as several riders, including Wilson slid off at Graham Hill Bend. The result was declared and half points awarded as Kennedy took the win with Warren taking second as the Seton Tuning Yamaha rider now leads the standings heading to Thruxton this weekend.
Despite the conditions and numerous crashes there were no serious injuries reported.
While rain and the temperature were not pleasant there was also the issue of a bike returning to track after an off innocently leaving a trail of fuel over virtually the whole track. As Supersport was before the scheduled BSB second race this seems to account for much of the problem encountered.
Consultation will take place to decide if there is agreement with Riders, Teams and Officials to return to the ruling that any bike deemed to have crashed will not be permitted to rejoin the particular race the incident ocurred in.
Some Images from the weekend including the obligatory "school photo" -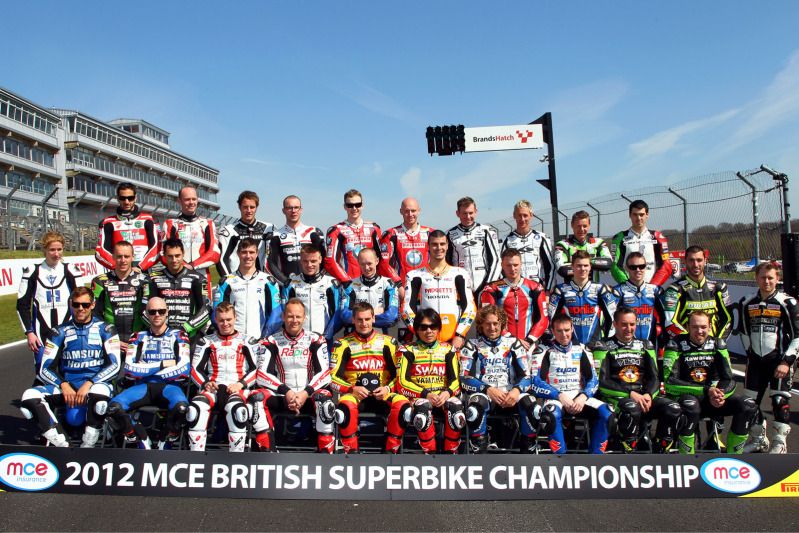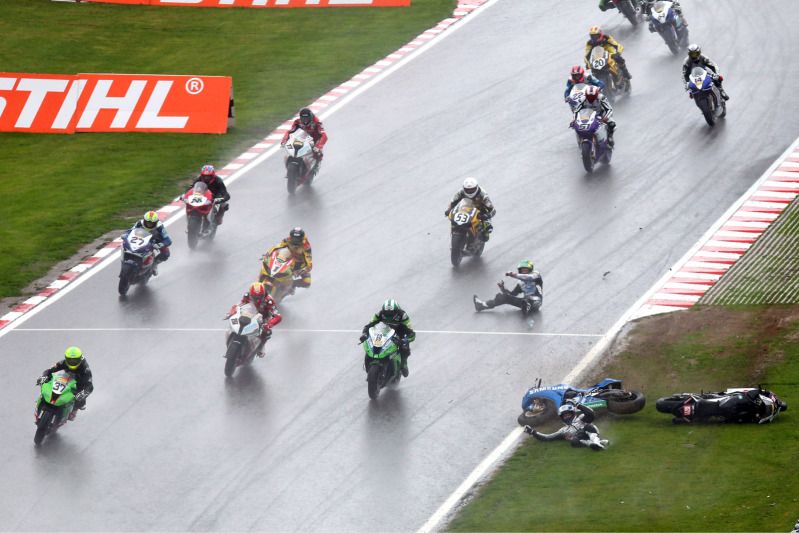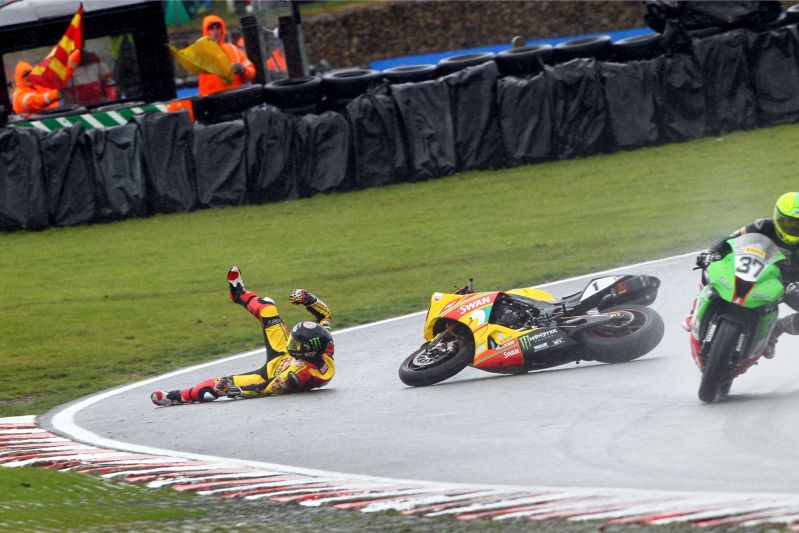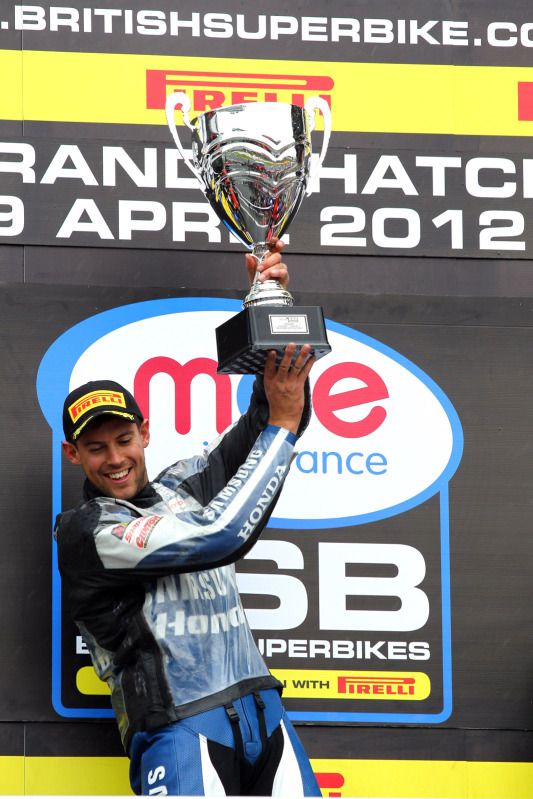 All images kindly supplied by Tim Keeton of http://www.impact-images-photography.co.uk